Finished structure with the descriptive board.
http://www.playhousechallenge.com/
"Canfor's Playhouse Challenge sees the building of several magnificent and whimsical children's playhouses each summer that are sold, with proceeds benefiting children's and family-focused charity initiatives across British Columbia. In 2013, Canfor's Playhouse Challenge will benefit BC Children's Hospital's Child Health BC."
Finished structure
Lumber and material costs donated by Conifex.
Painting donated by Ironhorse Paint Co.
Artificial Turf donated by SynLawn.
Recycled plastic spacers by Redwood Plastics.
Fab Forest - Canfor Photo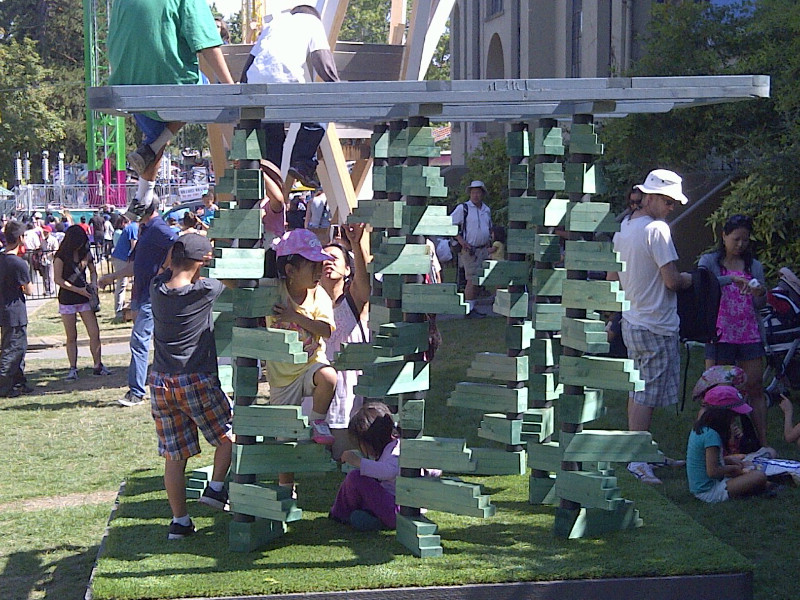 Concept - showing movable 'leaves'
fabforest persp1 june 21.jpg